JD Huntsman MA, LMHCA
I have a Masters in Mental Health Counseling from Antioch Seattle. My two main theoretical approaches are psychodynamic and brief counseling, and I have extensive training in CBT and enjoy working in an existential model. I have experience in helping people in crisis, and enjoy working with the LGBTQ+ community and teens/young adults. I charge $120 for 50-minute individual session. I accept First Choice, LifeWise, and Premera.
https://www.psychologytoday.com/us/therapists/jd-huntsman-seattle-wa/439489
Erika Dorsey MA, LMHC
I graduated from Antioch University Seattle. I have additional training in basic and advanced Somatic Transformation, a relational and body-centered approach to working with trauma.

I work one on one with clients, to establish a therapeutic relationship of trust and cooperation in order to help clients reach personal goals, overcome obstacles, experience healing and fully realize their greatest potential. I use an adaptable framework that draws on a number of therapeutic approaches including but not limited to humanistic, strength-centered, gestalt, attachment somatic and existential.
I work with adolescents and adults and couples. I have experience creating and facilitating wellness and DBT skills groups. I have an office in Pioneer Square and on Bainbridge Island. I accept private pay clients as well as Kaiser, Premera and First Choice insurances. I offer a sliding fee scale to those in need.
I can be reached at 586-350-8339, ergdorsey@msn.com and am featured on Psychologytoday.com as well as Bainbridgepsychotherapy.org, Erika Dorsey, MA, LMHC
https://www.psychologytoday.com/us/therapists/erika-r-dorsey-bainbridge-island-wa/235514

Karen Acheson MSW, LICSW
I have a MSW from Smith College School of Social work and my therapeutic approach is empathic, collaborative, and psychodynamic. I value relationships, and believe that a feeling of connection in all relationships is crucial to overall well-being. I work with adult individuals and charge $140 for a 50 minute individual session. I accept First Choice, Kaiser HMO/PPO, Lifewise and Premera.
https://www.psychologytoday.com/us/therapists/karen-acheson-seattle-wa/378295

Elizabeth Sikes PhD, LMHCA
I'm Elizabeth Sikes, PhD, LMHC, and my practice is called Interconnected Counseling.
I specialize in working with adults through grief and loss, major life transitions, mood disorders (depression, anxiety, and bipolar illness), and ADHD.
My background as a PhD is in existential philosophy. This overlaps with my counseling orientation rooted in existential/phenomenological psychology, which is wholistic, relational, and psychodynamic. As a long time practitioner of Zen meditation, I also offer psychotherapy from a mindfulness, self-compassion-oriented, Buddhist perspective. Other approaches informing my work are feminist and environmental. I am a faculty member of the New School for Analytical Psychology in Seattle https://nsanpsy.com/faculty/.
Currently I work Sunday-Thursday. On Sundays and Mondays I am at my Smith tower office in downtown Seattle. Tuesday through Thursday I see patients at my office in Madison Valley, near the Arboretum.
You can contact me at 206-619-4458 or email at interconnectedcounseling@gmail.com.
http://www.interconnectedcounseling.com/
https://www.psychologytoday.com/us/therapists/elizabeth-sikes-seattle-wa/276519
Mary Mills MA, LMHCA, SUDP
I graduated from Antioch University with a Master's degree in Clinical Mental Health Counseling. Before becoming a mental health therapist, I worked for six years as a substance use counselor, specializing in opiate use disorders and women's issues. My clients' struggles with anxiety, depression, trauma, grief, and relationships inspired me to enter the field of mental health, where I work to eliminate the shame and self-stigmatization associated with these problems, opening a space for personal liberation. My approach is inspired by existential themes, cognitive science, and feminist ideals. I work with all clients, regardless of gender or sexual identity, on identifying areas of their life they experience suffering or injustice, and becoming empowered to make choices that promote freedom and self -worth.
I am currently taking new adult and adolescent clients at my Fremont office and accept Premera, Lifewise, and some Blue Cross Blue Shield plans. I am also an out of network provider for some plans and accept sliding scale payments. My regular rate is $150 an hour.
Please visit my website for more detailed information: http://www.rebelrisecounseling.com
Lambert S Rochfort MSW, LICSW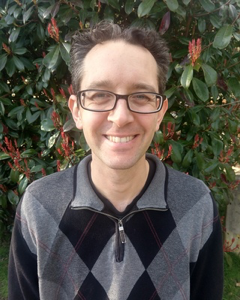 I assist clients in building skills and acquiring tools to align their life with their values and vision. I help clients identify their own strengths and wisdom to effectively face life's challenges, achieve goals and create lasting changes. I consider the social and cultural factors that impact each person's ways of being, how they are treated in this world, and how they adapt to difficult experiences. I offer a collaborative, non-judgmental, creative and hopeful space that is conducive to self-exploration and transformation.
I have a Masters in Social Work from University of Washington. My approach is primarily cognitive/behavioral and most of my training is in CBT and DBT, but I also draw on other modalities including mindfulness, ACT, art therapy, ecological, humanistic and IFS. I accept private pay clients as well as Kaiser, Premera and First Choice insurances. I offer a sliding fee scale to those in need.
https://www.psychologytoday.com/us/therapists/lambert-s-rochfort-seattle-wa/732620