Erika Dorsey, MA, LMHC
I graduated from Antioch University Seattle. I have additional training in basic and advanced Somatic Transformation, a relational and body-centered approach to working with trauma.

I work one on one with clients, to establish a therapeutic relationship of trust and cooperation in order to help clients reach personal goals, overcome obstacles, experience healing and fully realize their greatest potential. I use an adaptable framework that draws on a number of therapeutic approaches including but not limited to humanistic, strength-centered, gestalt, attachment somatic and existential.
I work with adolescents and adults and couples. I have experience creating and facilitating wellness and DBT skills groups. I have an office in Pioneer Square and on Bainbridge Island. I accept private pay clients as well as Kaiser, Premera and First Choice insurances. I offer a sliding fee scale to those in need.
I can be reached at 586-350-8339, ergdorsey@msn.com and am featured on Psychologytoday.com as well as Bainbridgepsychotherapy.org, Erika Dorsey, MA, LMHC
https://www.psychologytoday.com/us/therapists/erika-r-dorsey-bainbridge-island-wa/235514 E
Gregory Whiting, MSW, LICSW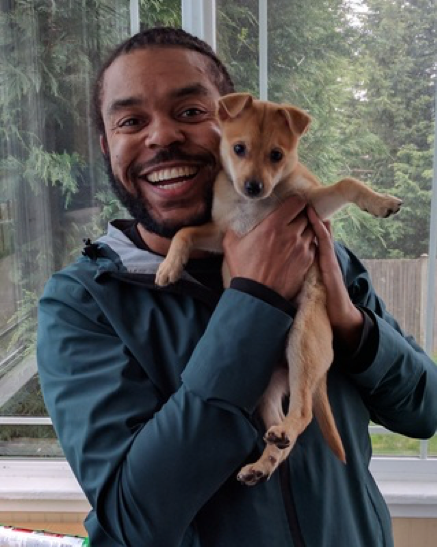 I have a MSW from the University of Washington School of Social work. My clinical tools are primarily motivational interviewing, mindfulness-based CBT, suicide assessment, and a strengths-based approach. I utilize these skills to create an environment in which people are better able to identify problems, identify their strengths, and change behaviors that are no longer useful for them. My therapeutic approach is emotionally focused, trauma-informed, and collaborative. I primarily work with adults and teenagers. I charge $160 for a 50-minute individual session. I will soon be in-network with First Choice, Kaiser HMO/PPO, Lifewise and Premera.
In his spare time, Gregory is an avid science fiction fan (almost all mediums of expression for the genre). He prefers biking over walking, and (pre-Covid) boxes on a near daily basis. He has started two businesses recently (consulting and therapy practice), and likes to plan big family trips since all of his people live in Detroit or cities east of it.
https://www.psychologytoday.com/us/therapists/gregory-whiting-seattle-wa/796634
Lambert S Rochfort, MSW, LICSW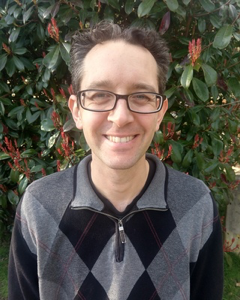 I assist clients in building skills and acquiring tools to align their life with their values and vision. I help clients identify their own strengths and wisdom to effectively face life's challenges, achieve goals and create lasting changes. I consider the social and cultural factors that impact each person's ways of being, how they are treated in this world, and how they adapt to difficult experiences. I offer a collaborative, non-judgmental, creative and hopeful space that is conducive to self-exploration and transformation.
I have a Masters in Social Work from University of Washington. My approach is primarily cognitive/behavioral and most of my training is in CBT and DBT, but I also draw on other modalities including mindfulness, ACT, art therapy, ecological, humanistic and IFS. I accept private pay clients as well as Kaiser, Premera and First Choice insurances. I offer a sliding fee scale to those in need.
https://www.psychologytoday.com/us/therapists/lambert-s-rochfort-seattle-wa/732620
Karla Zavala, MA/ LMHCA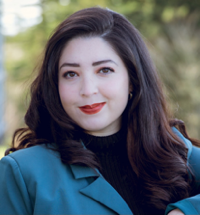 As an immigrant and woman of color, it's important for me to work and support the BIPOC and LGBTQIA communities. I practice with a multi culturally sensitive and inclusive approach, including offering sessions in English and Spanish.

I utilize both dialectical and cognitive behavioral therapy to explore the best path forward for my clients. I work through an existential and person-centered lens. I am eclectic and work with a variety of approaches to best suit the needs of the client.

Currently, I work Mondays – Thursdays and see clients throughout the day.
I am in network with Premera, Blue Cross Blue Shield and Lifewise. https://karlazavalatherapy.com/
Lauren Medina, MA/LMHCA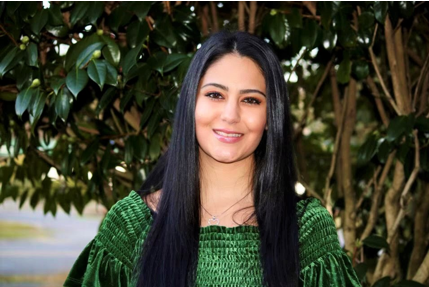 As a therapist I am committed to providing mental health services that create a safe space for people from all walks of life. As a woman of color, I have a passion to work with BIPOC and LGBTQA communities, and welcome all clients looking to be met at their journey of healing.
I lean towards using an eclectic approach to therapy keeping in mind that not one approach will fit every client's needs. However, the approaches I am most familiar with are cognitive behavioral, dialectical behavioral therapy, and attachment theory. I believe taking a holistic look at the mind, body and spirituality can also have great benefits to breaking down barriers with mental health.
My schedule is open from 10 am – 6pm, Monday through Thursday.
I am in network with Premera, Blue Cross Blue Shield and Lifewise and offer sliding scale. https://www.psychologytoday.com/us/therapists/lauren-medina-seattle-wa/819406
George Rhodes, MSW, LICSWA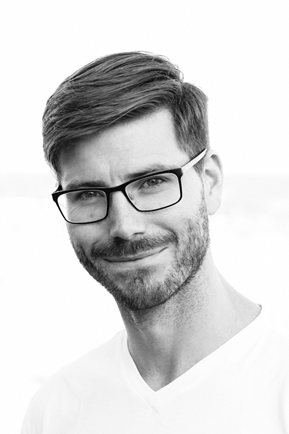 Located in Seattle's North Capitol Hill, I work one-on-one with young adults and adults struggling with alcohol and/or drugs, mental health, and co-occurring disorders. Every person has their own strengths, needs, and goals—making everybody's mental health journey unique. My approach is holistic, client-centered, trauma-informed, and evidence-based. I believe that you are the expert on your life, and my job is to help you recognize and unlock your potential in a supportive, non-judgmental, brave space. I primarily utilize a combination of Motivational Interviewing and Cognitive Behavioral Therapy, but also draw from other modalities.
I see clients from 10am-4pm, Monday, Tuesday, and Wednesday. I charge $125 for a 50-minute session; am in-network with most Premera, LifeWise, and Blue Cross Blue Shield plans; and offer a sliding scale for those in need.
rhodesforrecovery.com/
Samantha Poyta, MSW, LSWAIC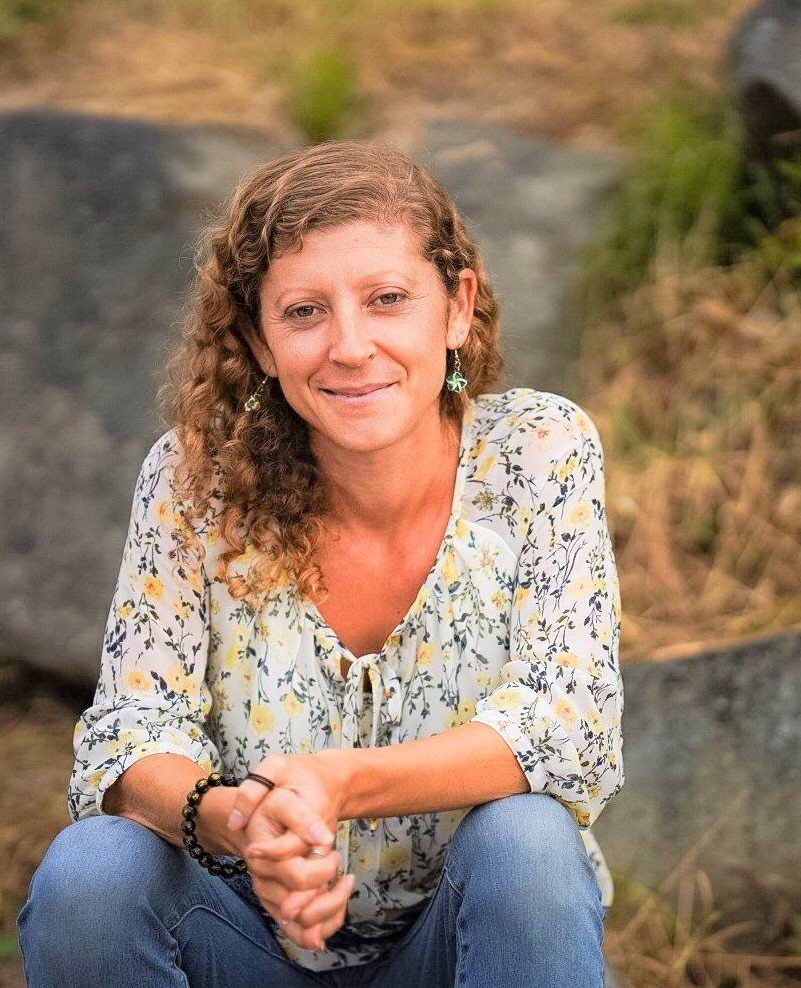 Having worked in the social work field for over 10 years, I have seen clients recover, adapt and grow time and time again. My role as a therapist is to support you holistically in reaching your personal goals and navigating life challenges.
I specialize in working with adults seeking support with depression, anxiety, substance use, chronic pain and illness, femininity in the modern age, greater relationship satisfaction and power imbalances at work, home and in the larger social spheres.
To learn more about my background, please visit my website http://www.sampoytacounseling.com
I am currently offering bilingual (English and Spanish) in-person, telehealth and echotherapy sessions Wednesday-Friday. I charge $125 for a 50-minute session and accept private pay clients as well as most Premera, LifeWise, and Blue Cross Blue Shield plans. My office is located at Emerald City Naturopathic Clinic in Ballard.
Mercea Strecker, LICSW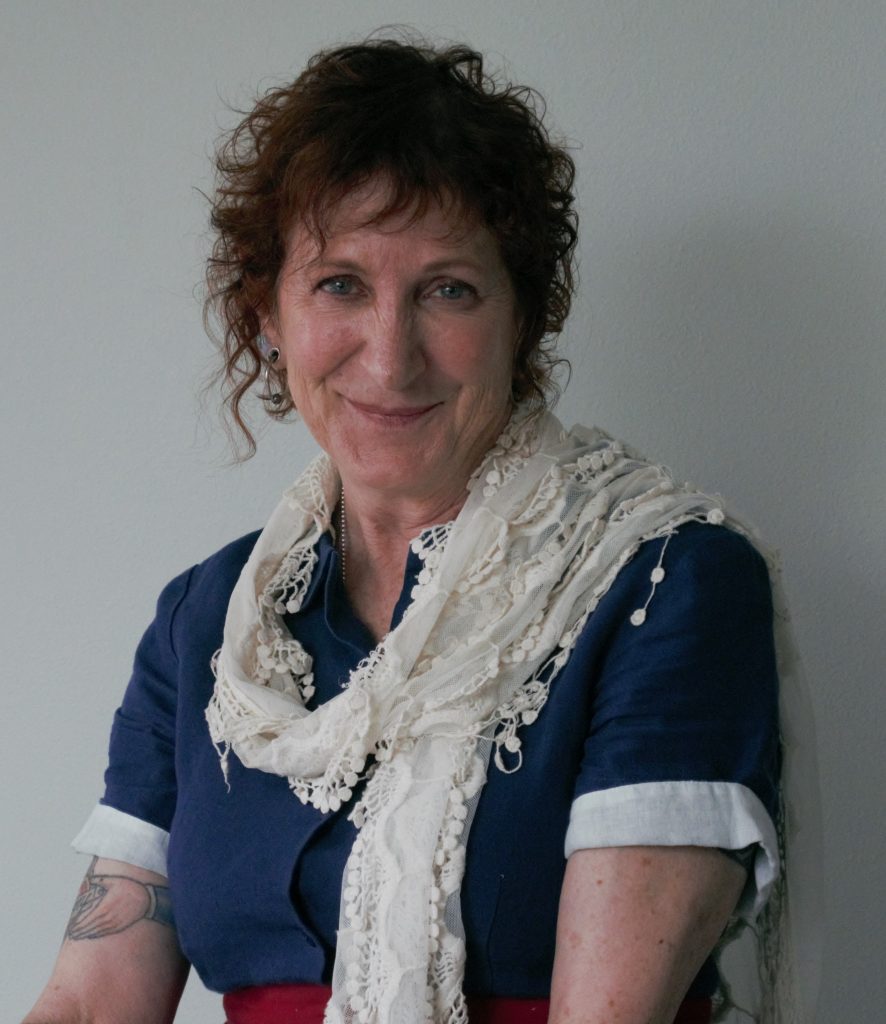 When we try all we know and still the solution evades us, asking someone to help is the first and hardest step. You know the problems, I have tools; together we can create change.
Over my 28 years as a Psychotherapist my specialty areas are PTSD/complex and single event trauma, OCD, Generalized Anxiety Disorder, Chronic Pain, and Autistic Spectrum. My advanced training and experience in Evidenced Based therapies of Cognitive Behavioral Therapy and ACT; Advanced EMDR 1.0 and 2.0, Somatic Identification and Integration gives us many tools to draw from. Additionally, I include Psychoeducation to help you understand the brain/body connection. Most recently I have applied my skills working with Veteran and Military Combat Personnel.
My personal philosophy is "identify the problem/s and apply result-oriented solutions".
My private practice is Mercea Strecker LICSW PLLC where I accept private pay, First Choice, and Premera. I have an office in Renton, provide telehealth, and will have office space in Seattle as we return to COVID compliant face-to-face appointments.
Website: Mercea Strecker LICSW PLLC
Psychology Today Profile
Amy Hagerstrom, MSW, LSWAIC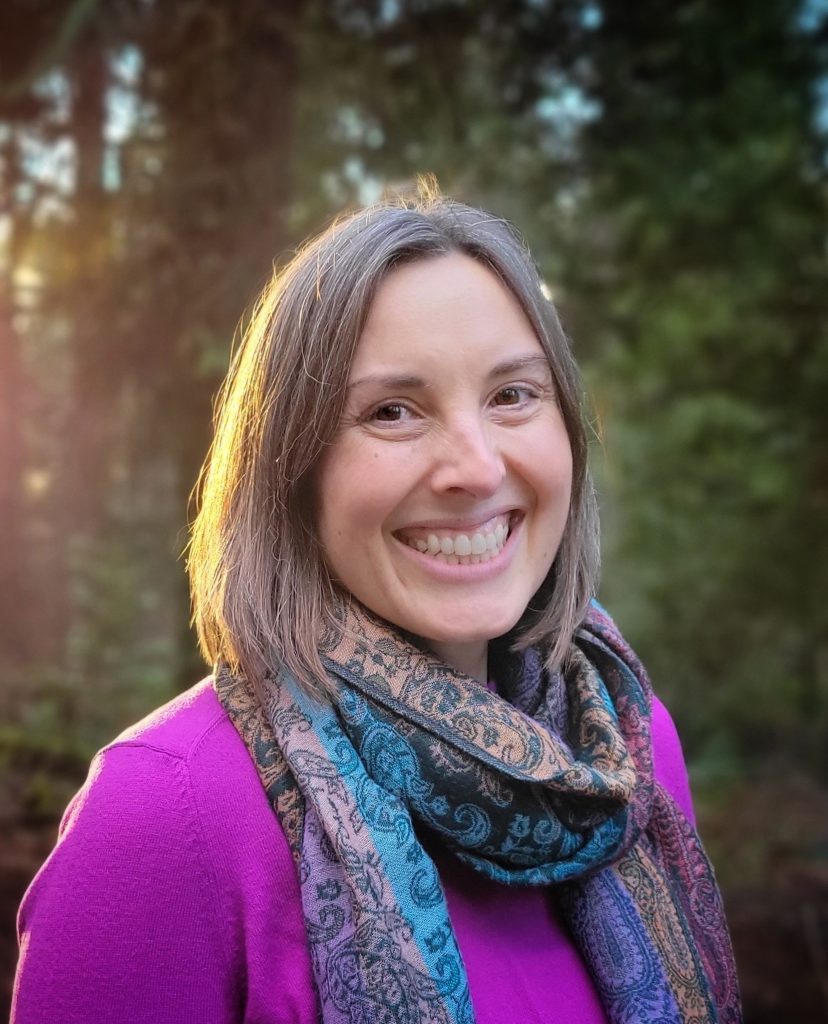 I am a mind-body therapist, and I work well with clients who are struggling with parenting as well as those who are wanting to heal from trauma, anxiety and depression. I received my MSW from Erikson Institute, with a concentration in Infant and Early Childhood Mental Health. My strong understanding of child development is often helpful for clients to understand themselves and their children better. Additionally, it allows me to give parenting tools for those seeking them.
I have extensive training in Somatic Experiencing, which is a gentle and collaborative approach to therapy that aims to resolve trauma in the body and nervous system. It helps to greatly reduce fight/flight/freeze responses that often show up with those who have experienced trauma as well as those who are struggling with anxiety and depression.
I also utilize mindfulness, Polyvagal Theory, and psychodynamic-informed approaches in my work with clients.
My rate is $125 for a 55- minute session. I accept private pay clients as well as most Premera, LifeWise, and Blue Cross Blue Shield plans.
To learn more please check out my website: https://www.amyhagerstrom.com/
Tess Flaherty, LMHCA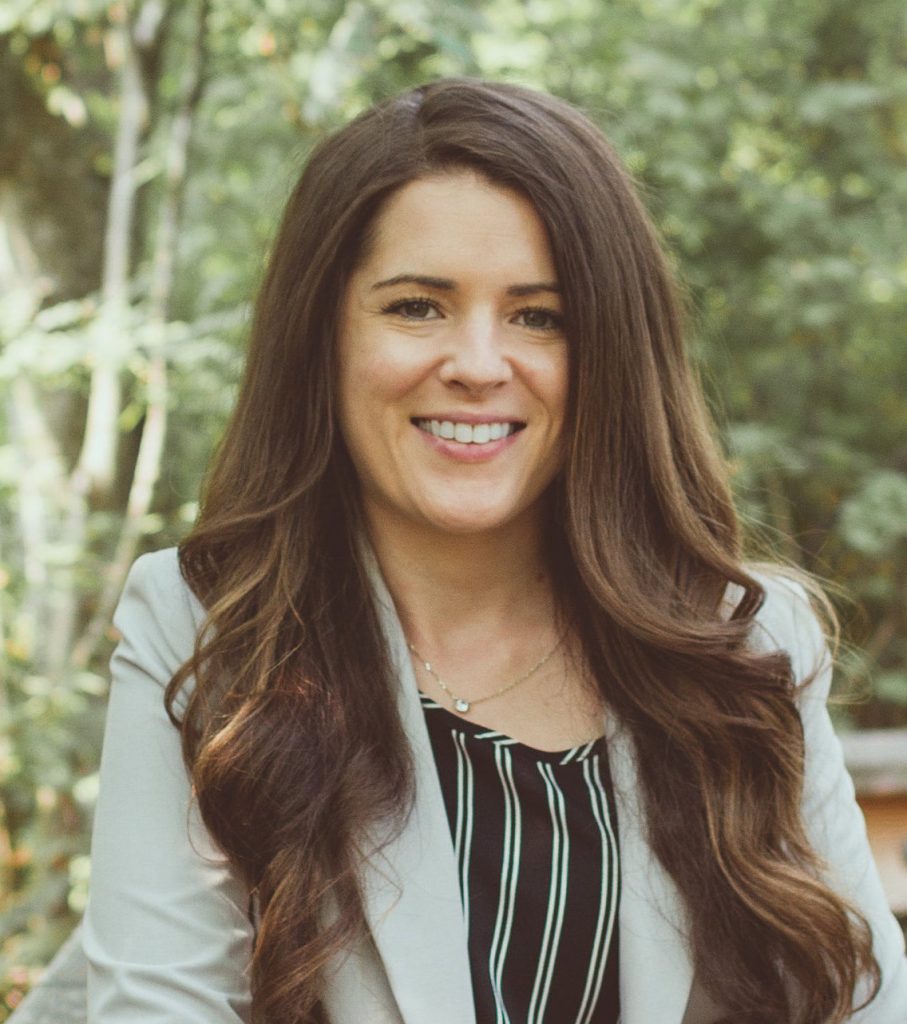 I am a mindfulness-based, cognitive and dialectical therapist. I draw from a variety of therapeutic approaches to reach the individual needs of each client. I specialize in Eating Disorders, Anxiety, and Depression and work primarily with adolescents, families, and adults. I believe each person is the expert of their story, and it is important you feel you are getting your needs met in therapy. Reaching out for help can feel challenging, I will work with you to provide a safe and open space, and work towards a healing transformation.
Currently, I work Monday-Friday and work throughout the day. 
I am in network with Premera, Blue Cross Blue Shield and Lifewise and offer sliding scale.